On this blog post I compare 512E vs 4KN Performance on NVME SSDs. I have been using 4K native sector size on my Exos disks, and recently came across a way to convert NVME SSDs to run in native 4K sector size as well. If you have a Sabrent drive, there is an easy way to do it within Windows with their SSC Tool.
If your drive does not have a tool, you can do it in Linux with a generic NVME tool. I also wrote a more detailed blog post on how to perform this conversion. In both cases, you will lose all your data and need to recreate the partition.
I also came across an article claiming that you lose performance when using 4K native sectors, but perhaps specific only to VMWare ESXi. Let's see if it holds true for Windows.
1 – Sabrent Rocket default 512E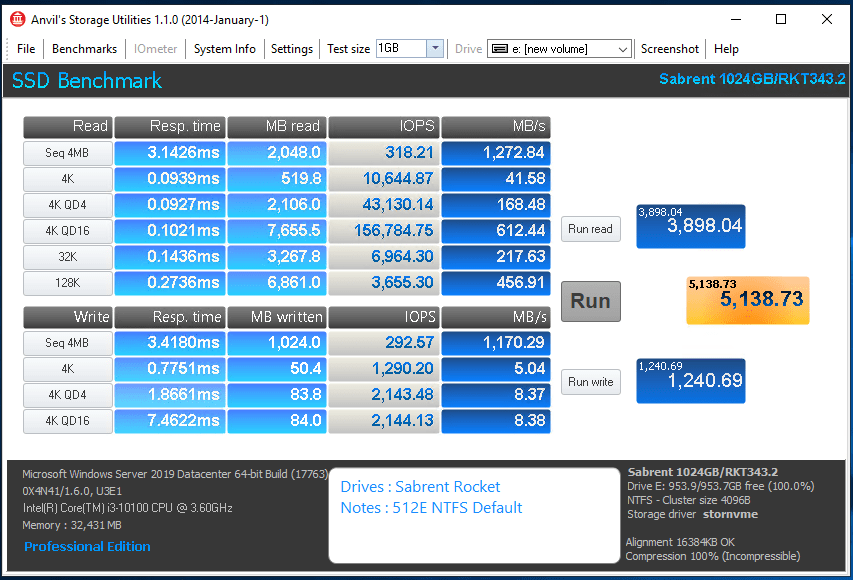 2 – Sabrent Rocket 4KN sectors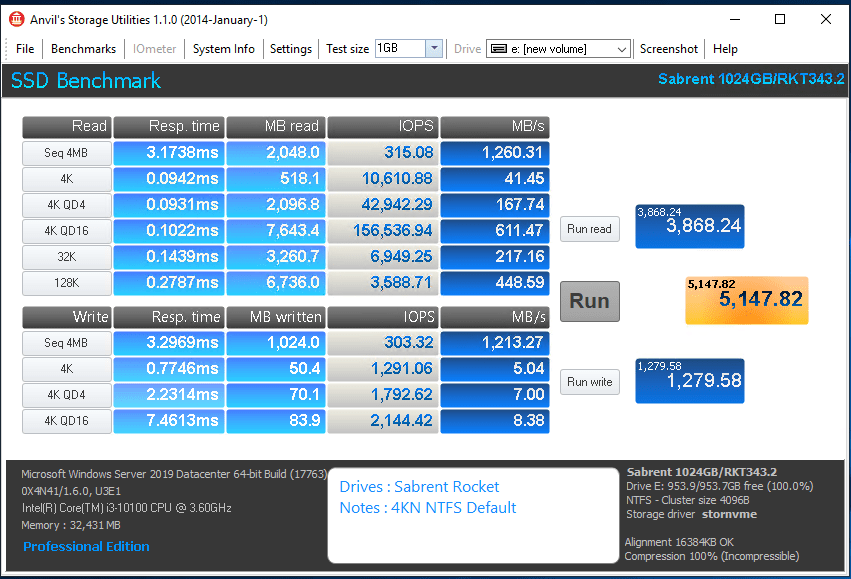 For simplicity, both scenarios were formatted with NTFS Default (4K). As you can see, the difference in performance is quite insignificant, at least according to this simple test.
If you are going to setup a new system, might be worth consider using 4KN, but its likely not a sufficient reason to reformat / reinstall Windows. 512E vs 4KN Performance does show that, at least for NVME SSDs, there is not enough benefit to worry about this.